CONDOS, TOWNHOMES PRESSURE WASHING BURNABY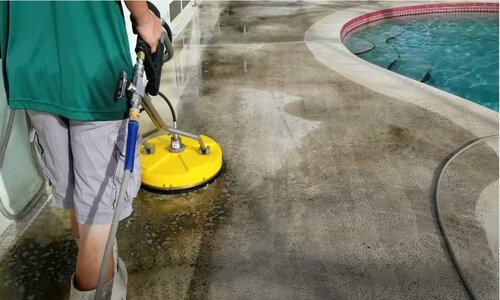 To all Property Owners, Managers, and Homeowner's Associations:
Attract New Owners/Tenants and Retain Your Current Ones!
When you maintain a clean and healthy exterior of your building that looks fresh, inviting, and presentable, it builds a positive image for you to attract and retain new and current customers, clients, tenants, unit owners, investors, and realtors.
We understand full well that there is a lot of competition in the local housing and real estate market. Burnaby Pressure Washing is here to give you a competitive edge. We'll keep up the appearance of your properties and complexes whether that means maintaining their curb appeal, lowering your overall maintenance costs, or keeping your resale values high.
Our team provides high-quality, comprehensive, and professional Pressure Washing Services for living spaces such as Condominiums, Market Price Apartment Buildings/Complexes, Multi-story Apartment Buildings/Complexes, Townhomes/Townhouses, Multi-Home Neighborhoods, Cluster Home Communities, and other kinds of multi-unit properties.

We will take the time to develop a personalized cleaning plan that is customized to your specific needs in order to remove the mold, mildew, dirt, grime, oil stains, bird droppings, gum, graffiti, and any other unwanted substances that plague your residences!
Many different building materials are used for different types of buildings. We know which specific cleaning techniques to use to clean your building safely based on the type of surface it has. Our skilled technicians are trained on the latest and most effective/efficient cleaning methods and processes. You're in the right hands!
Scheduling for Convenience and Safety:
We will make sure to coordinate a cleaning time with you that accommodates your schedule. This makes it easy for us to come over and clean your place without disrupting your tenants and unit owners.
Once plans are set, we'll give you specific instructions on how to prepare so that you can secure your personal property to make sure that nothing is damaged during the job.
We use cleaning detergents that are safe not only for the environment as a whole but also for your occupants, pets, and landscaping.
We offer flexible service packages that will fit your budget.
Our team will clean your property efficiently, thoroughly, and on time at a very reasonable price.
We handle jobs and projects of all sizes!
You take a lot of pride in your property just as we take a lot of pride in our work. Burnaby Pressure Washing is proud to be a locally-owned business.
The bottom line is this: When we regularly maintain the cleanliness of your residential building, you effectively lower the building's overall long-term maintenance costs and increase its resale value.
Keep your building looking its best. Our friendly staff is waiting to help you with all of your cleaning needs!
Call us to get a free quote. We will be happy to come over and deliver an onsite demonstration of the high-quality and exceptional service that we offer!